While I'm not really one to limit myself to a particular "theme" for a room, my daughter's bedroom has, by default, ended up with a bit of a "woodland creatures" theme. We call her Bunny (no one knows why, it just came out one day when she was a baby, and it stuck) so I bought a bunny painting at Ross for her room, and things just went from there. Later, when she needed a small lamp, I found an adorable ceramic owl night light, and thus, a theme was born.
So, when I saw this owl candle holder at
 Home Goods on Clearance for $3.50, I knew it had to be Jovie's. I assume that it was marked so low because there was once a candle inside and/or it could be interpreted as either autumn or Christmas decor. Either way, I tossed that baby in my cart with a smile. This would be perfect for the Clearance Challenge I was excited to be a part of once more. 
A while back, I bought these artificial ferns on Amazon. I only needed one for my project at the time, but they came in a pair, so the other has been floating around my home with no real place to live. Until now. For a girl with a woodland-themed room (apparently), Jovie was lacking some greens in her space, but I didn't have a cute vessel for the extra fern. 
With a bit of leftover spray paint from another project for Jovie, I gave the owl candle holder a coat of Champagne Pink Metallic Spray Paint by Rust-Oleum. I was a bit concerned about how the glitter on the piece would look 
after being painted, but I love how it turned out. It still glitters a bit in direct light, but lacks the brazen shimmer it once had. 
Once dry, I stuffed my fern into my transformed beauty and set it on the shelf. Something was wrong. Because of the gaps in the design of the holder, the plant alone looked a bit sad and unfinished without something else inside. I turned to my wrapping paper cabinet, pulled out some white tissue paper, and stuffed that around the fern. Perfect.
I am so delighted with how this turned out. For now, it's a beautiful way to add some green to my daughter's woodland haven. In a few years, it can even revisit its intended life of a candle holder, but for now, I think I'll avoid the open flames in my toddler's room.
~
~
~
Check out what my amazingly talented friends did for their Clearance Challenge!:
Emily, LeCultivateur
Tara, Stilettos and Shiplap
Terrie, Decorate And More With Tip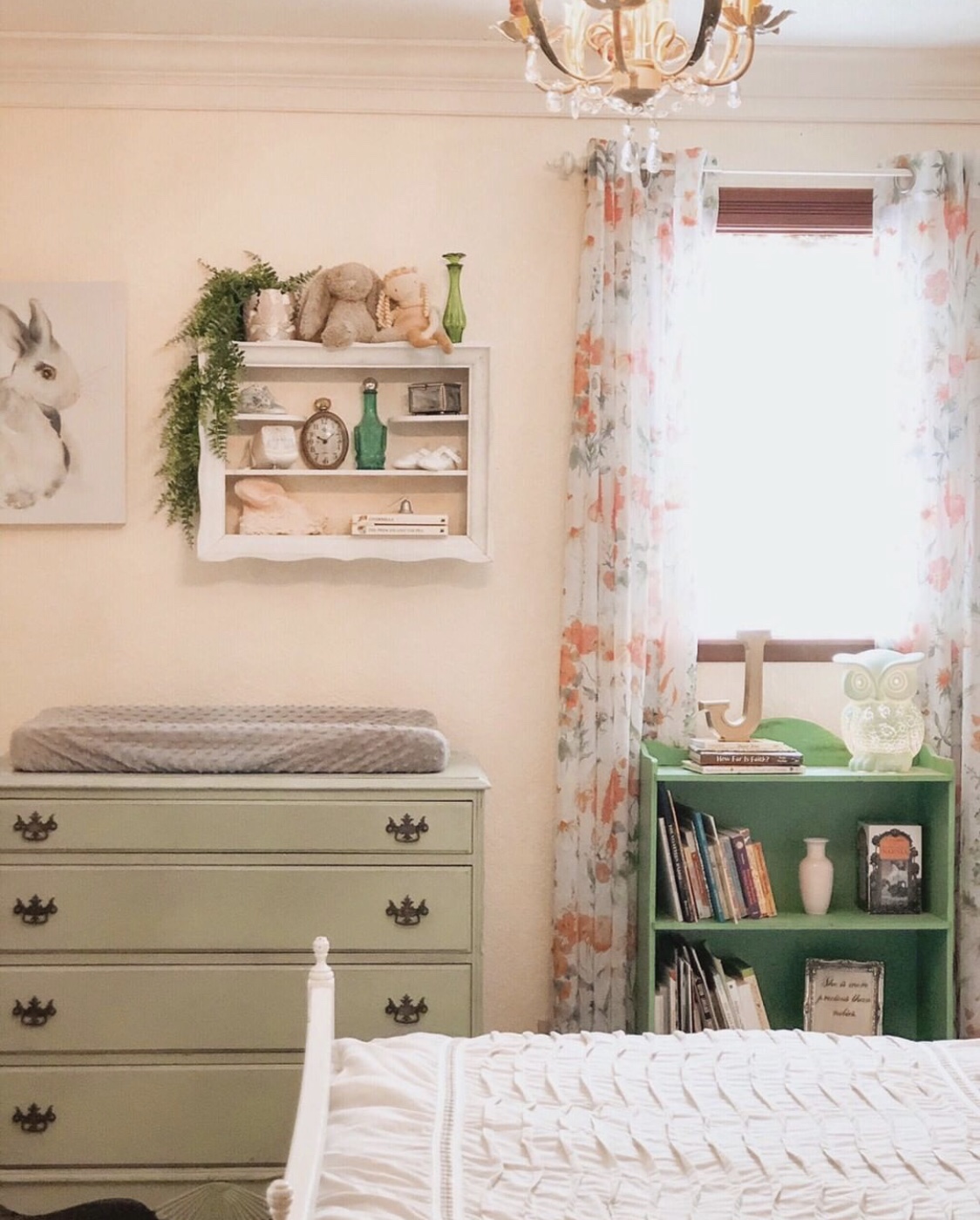 Lindsay, The Farmhouse Eclectic
Dori, This Full Life 5
Jodi, The House house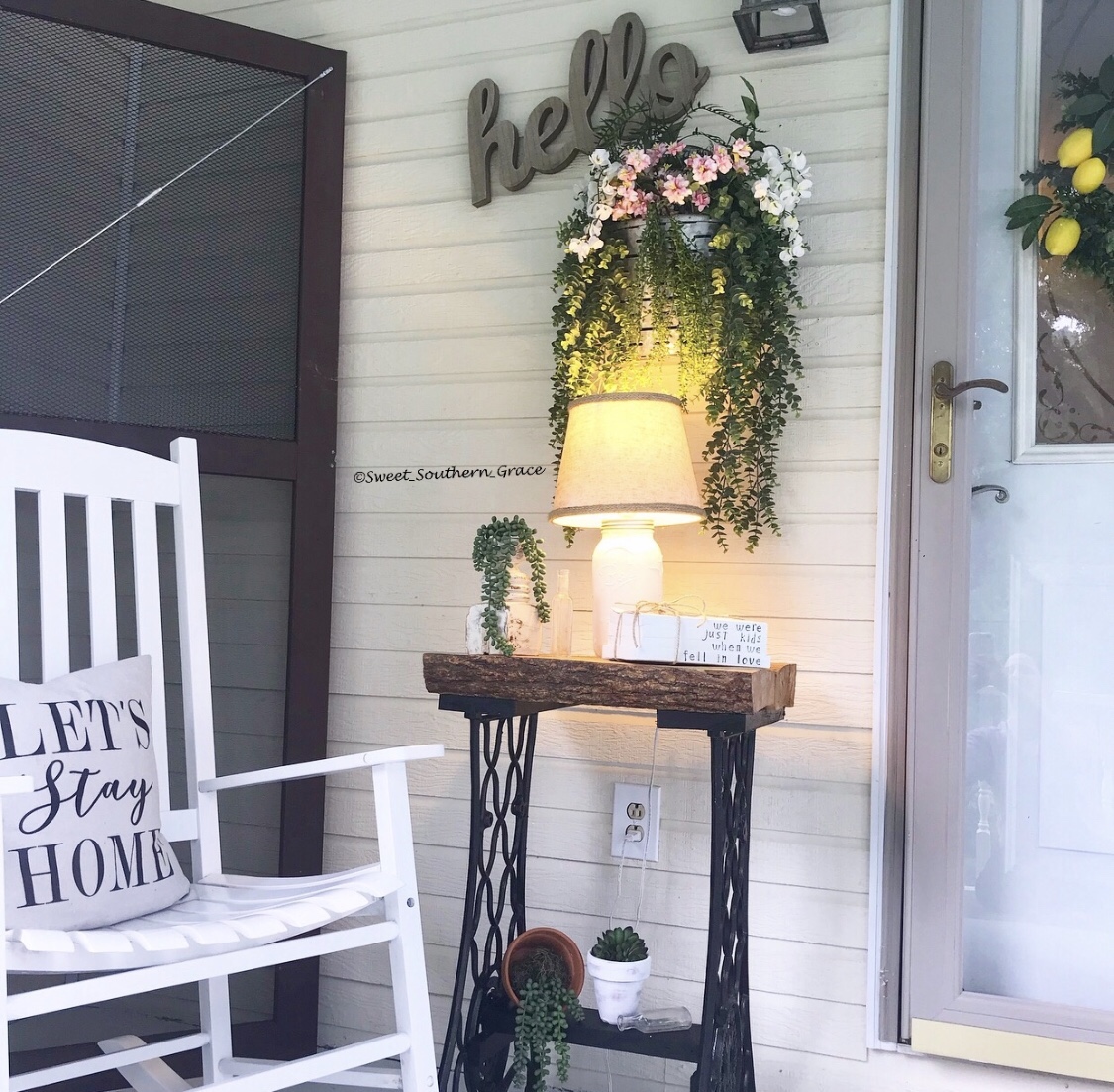 Shae, Sweet Southern Grace